VISIONCAMP

VISIONCAMP

VISIONCAMP

VISIONCAMP

VISIONCAMP

VISIONCAMP
Join us for VisionCamp's two-day online Visionary Leadership Workshop where we teach leaders how to cast an inspiring vision others will believe in, rally around, and help build.

Make your vision visible®
You are a visionary, but is your vision strong and clear?
Doing big things requires big vision.
Vision is the highest form of leadership. It is the single most effective governance tool you possess. Yet, for many leaders, vision is undefined. VisionCamp® helps you answer the question, "What is my vision, and why should anyone care?"
Make confident decisions for the future.
When you have a clear vision, you make smarter decisions. A strong vision inspires a new reality and motivates you to focus on the right strategies to support that vision.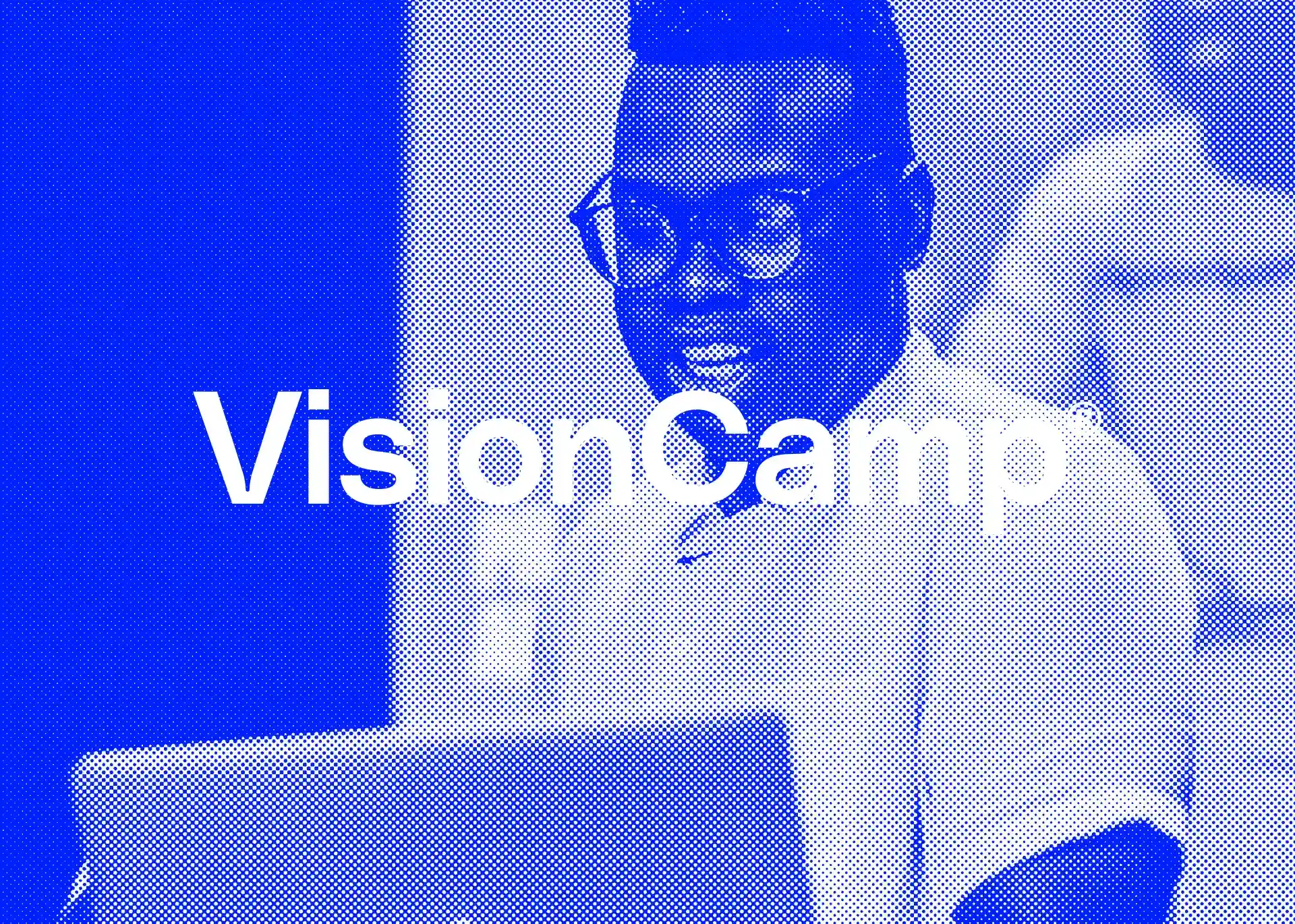 (Trusted by visionaries)
VisionCamp
®

Guides
Get your ambitions ready for the world.
Meet your VisionGuides, Sunny Bonnell, Ashleigh Hansberger, and Matt Davies.
Sunny, Ashleigh, and Matt are top-tier business strategists and internationally recognized thought leaders. They joined forces to build VisionCamp® and help you clarify your vision so everyone can understand it, support it, and believe in it.
(01)
Get Educated.
Learn about the importance of vision and how to make it a competitive advantage in your business.
(02)
Think Bigger.
Break out of your bubble of self-imposed limits and zoom out to see the bigger picture.
(03)
Take Action.
Leave with a renewed spirit and an action plan to communicate your vision to others.
(04)
Strengthen Mindset.
To be visionary requires a trained mind designed for visionary thinking.
(05)
Inspire Clarity.
Get clarity, direction, and focus for your business.
(06)
Get Tools.
Learn what tools you can leverage that will inspire and align your team.
"VisionCamp® doesn't teach you how to write a vision; it teaches you how to be visionary."
VisionCamp® Graduate Winter '23 Cohort
"It sparked a trail of thought I hadn't explored. Seeing how the VisionScript™ 7P framework played out was an eye-opener, and having a ring-side seat to some exceptional minds was great."
VisionCamp® Graduate Winter '23 Cohort
"Packed with so much information and lightbulb moments!"
VisionCamp® Graduate Winter '23 Cohort
"I loved the smaller setting and being in the room with Sunny, Ashleigh, and Matt. Getting real-time feedback and inspiration was invaluable."
VisionCamp® Graduate Winter '23 Cohort
"Felt nice to be surrounded by people who don't just think outside the box but outside this world (literally). "
Wilfred Alfred Winter 23' Cohort
"I learned that confidence in my vision overpowers any limiting beliefs. I now feel prepared and excited to let go of what will crush my vision and lean into what ignites it."
VisionCamp® Graduate Winter '23 Cohort
"Mind-blowing. Introspective and thought-provoking. "
VisionCamp® Graduate Winter 23' Cohort
(vision-making in progress)
When you have vision
People can own the idea.
Everyone moves towards the idea.
Others champion it without you needing to ask.
More is done faster with fewer resources.
Energy is optimized.
You're a magnet for big thinkers.
PROGRAM CURRICULUM
Beat the odds between phenomenon and failure.
A masterfully-crafted visioning experience. Because even visionaries need clarity.
Visionary thinking helps you beat the odds, usher in change, and launch innovations that shape our world. VisionCamp® gives you the knowledge, tools, and frameworks to clarify your business vision.
Agenda
Day one of VisionCamp® lays the groundwork for visionary leadership by immersing Campers in:
Learn the Visionary Mindset: Explore the core principles driving innovative and forward-thinking leadership.
Hone Your Leadership Style: Identify and refine your unique leadership strengths.
Navigate Vision Crushers: Develop strategies for overcoming obstacles and resistance.
Overcome Limiting Beliefs: Empower your thinking to break through mental barriers.
Learn the VisionScript® Framework: Articulate your personal and organizational vision, setting the stage for practical implementation and alignment.
Day two of VisionCamp® focuses on the practical application and activation of visionary leadership by drafting your own 7P VisionScript®. Campers will work on the following:
Cast Your Vision: The greatest visions stretch current views of the world. You'll work on shaping your vision statement and filling in the details so you can motivate people and inspire them to follow.
Identify Change Initiatives: What got you here won't get you there. You'll identify the areas in your business that need to evolve to support your vision.
Plan Bold Visionary Moves: Challenge yourself to create audacious strategies that propel your vision and organization forward.
Inspire Belief and Support: To move mountains, you need the support of others. You'll define various ways to get buy-in from the people you need most.
Create Your VisionScript®: Write your vision using our proprietary 7P process and create a narrative you can operationalize.
Keep the Vision Alive: Vision is a long game. Building something game-changing takes tenacity, commitment, and perseverance. You'll write a promise to yourself to help you keep the vision alive.
BENEFITS
BENEFITS
BENEFITS
BENEFITS
BENEFITS
BENEFITS
BENEFITS
BENEFITS
BENEFITS
BENEFITS
BENEFITS
BENEFITS
VisionCamp® is an experience you'll talk about years from now.

Get your VisionCamp seat now →
(01)
Become a VisionCamp® Visionary.
When you complete VisionCamp®, you'll successfully get visionary training and digital badges to share in your title, email signature, and social media.
(02)
Increase your leadership impact.
Big impact requires big thinking. Learn how to construct a vision that clarifies where you're going and what you're building.
(03)
Grow with other visionaries.
Gather around our virtual camp and become a member of the VisionCamp® community. Our vast peer-to-peer network is full of fresh perspectives and support.
(04)
Expand your toolkit.
Developing yourself as a leader means investing in your professional development. VisionCamp® will give you a deep arsenal of tools, from culture building to attracting people to your vision.
(05)
Access to downloadable program resources.
Exclusive access to educational materials and content to grow your business, inspire your culture and implement what you've learned.
(01)
Who it's for
Founders/CEOs
Entrepreneurs
Executive teams
VP/CMOs
Leadership teams
(02)
What you'll gain
Personal growth as a visionary leader
An empowering mindset shift
Certified Visionary Leadership Certificate
Private LinkedIn graduate group
In-depth learning, live and collaboratively
Practical tools
A cohort of visionary peers