FasterLines

FasterLines

FasterLines

FasterLines

FasterLines

FasterLines
FasterLines optimizes service speeds in settings like drive-throughs and in-store checkouts using a unique delay metric, enhancing the waiting experience for customers.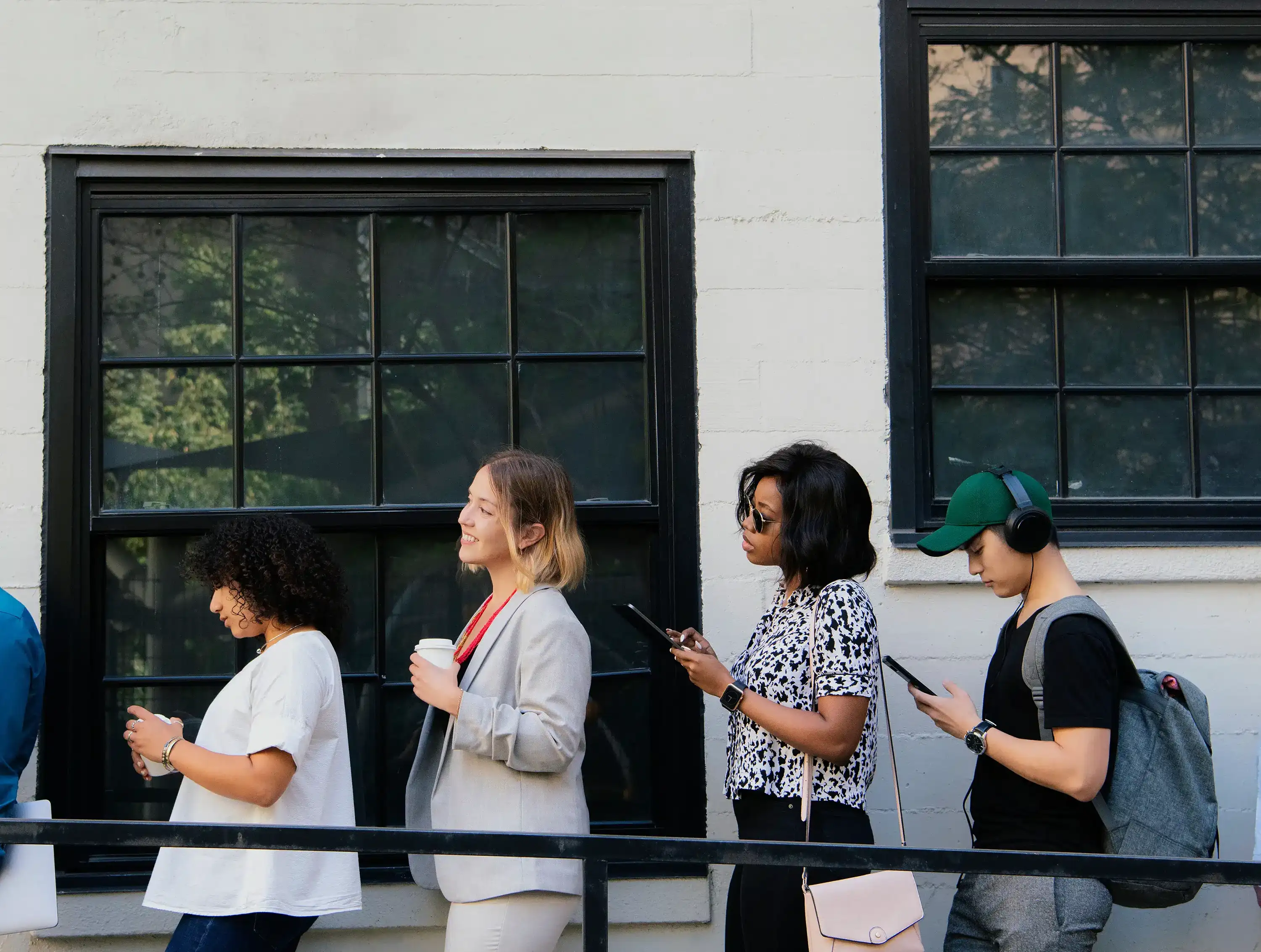 Life's too short to spend it waiting in line.
FasterLines helps businesses gain visibility into their blind spots with simple, actionable data to expedite the line-waiting experience. Their proprietary delay metrics and coaching have been proven across industries to generate a measurable impact and increase revenue. The experience customers have in line determines how they show up at the front of it, and FasterLines optimizes that journey for both customers and employees alike. Efficient lines create happy customers; happy customers come back; that's just a simple truth.
(Details)
Model

B2B

Category

Tech

Type

Rebrand

Services

Strategy, Verbal, Visual, Web
Establish FasterLines as as the personalized human-centered data service provider.
In a world of AI-driven services, FasterLines wants to remain human. With several successful large clients who support the value of their offering, FasterLines was ready to prove they could outperform competitors and scale. The former FasterLines brand was fragmented, lacked recognition, and was framed with inconsistent messaging and competing value propositions. Given the huge potential and big vision, Motto® aimed to help FasterLines prospects easily understand the offer and go, "Wow, I need this!" instead of "Huh?"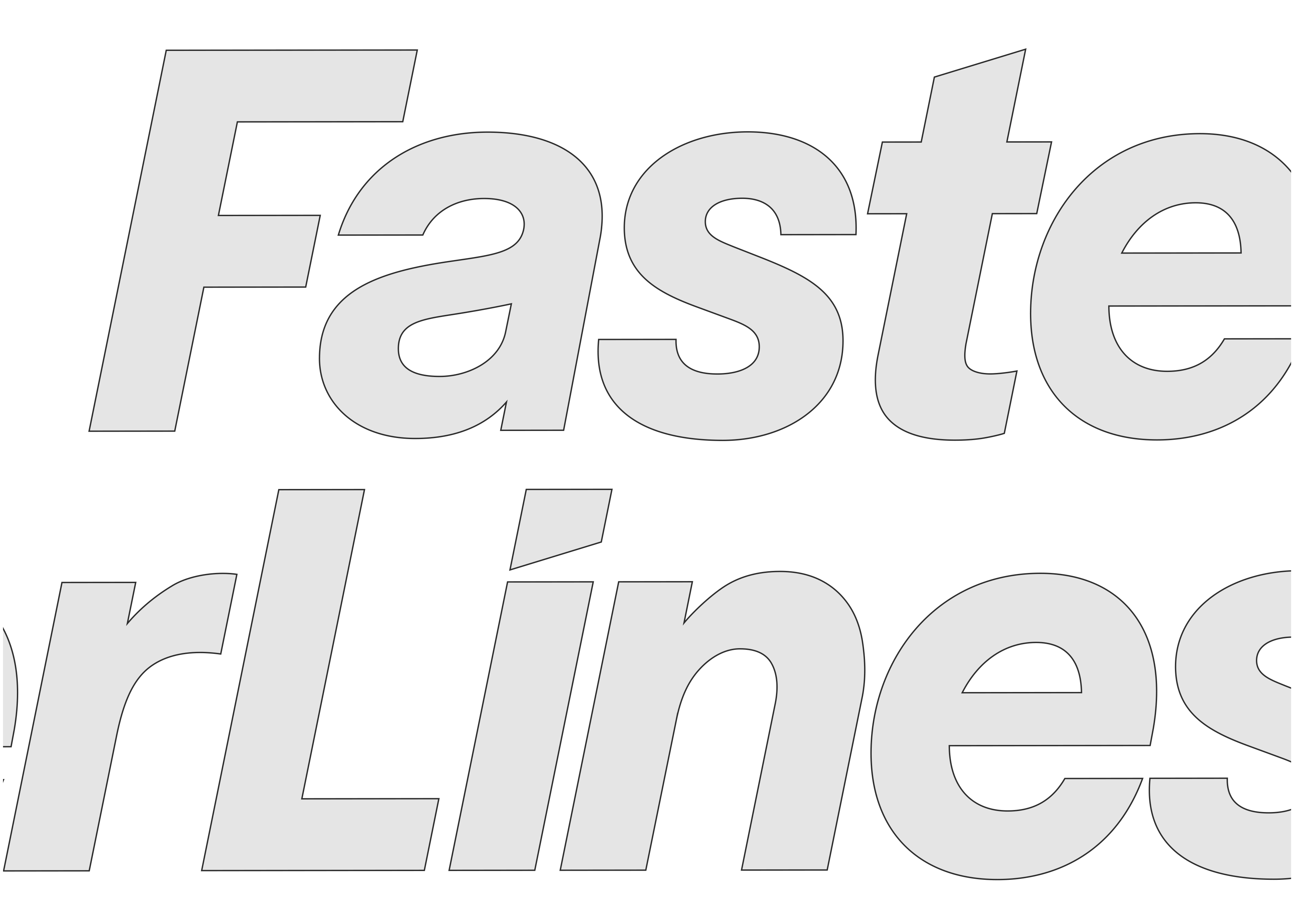 (03)
Motto Method®
/ Immersion
Get to the heart of a unique FasterLines value prop.
Motto® facilitated in-depth dialogues and leadership workshops to grasp the pulse of the FasterLines essence. Through an in-depth culture assessment and stakeholder interviews, our team gained deep insights into the intricacies of the business and the unique FasterLines service. We collaborated on creative solutions to simplify and amplify who, what, why, and how we can move this line now. This collaborative experience culminated in actionable intel that drove the reshaping of the FasterLine brand, establishing the foundation for its refined value proposition and strategic direction.
(WHAT WE DID)
Research
1:1 Stakeholder Interviews
Leadership Workshops
Competitive Landscape Audit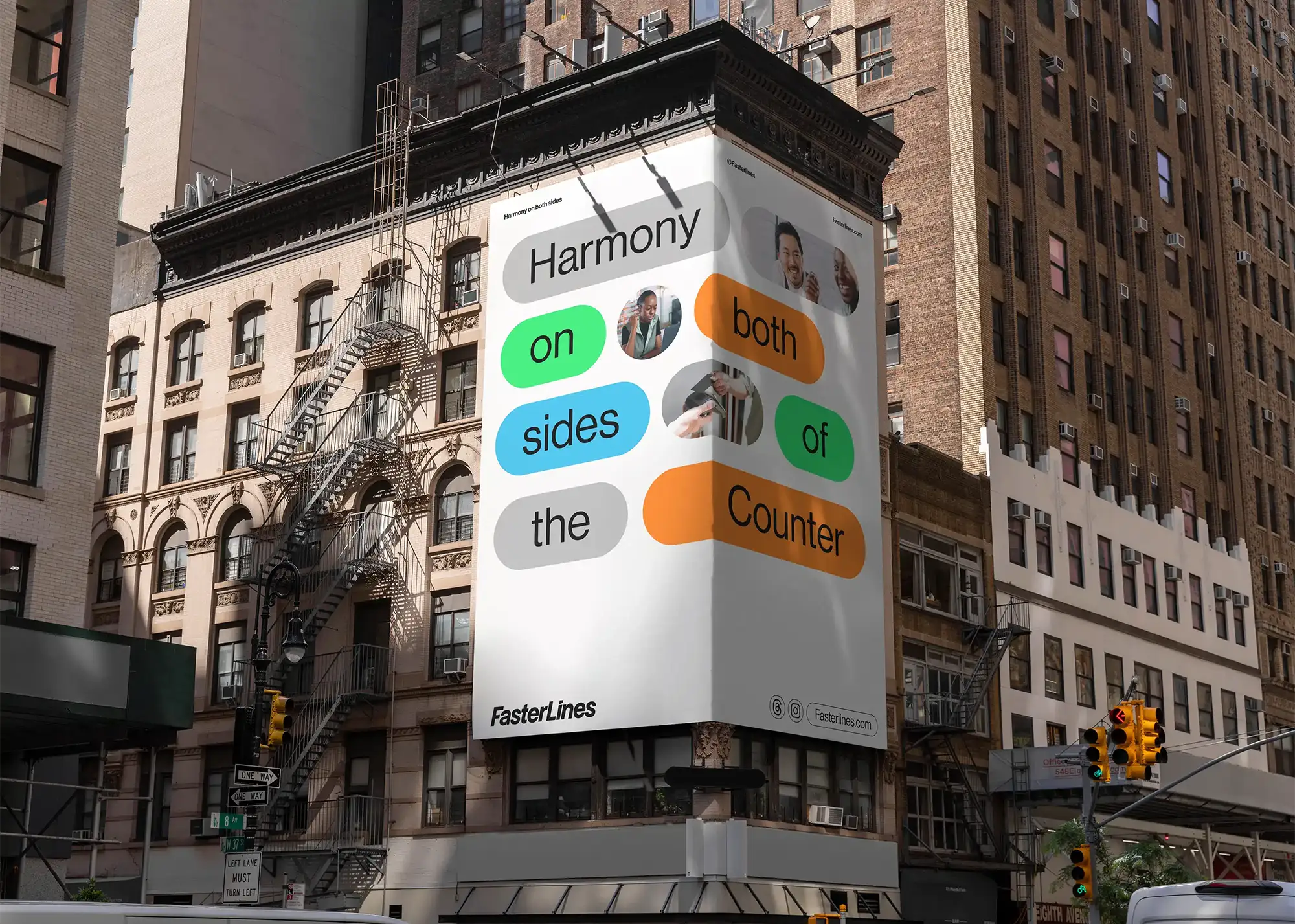 (04)
Motto Method®
/ Brand Strategy
Harmony on both sides of the counter.

The FasterLines business is built on the belief that time is precious. Everyone wants to be acknowledged, no one should feel forgotten, and everyone deserves to get where they're going faster. And no one wants to wait in line. Both companies and customers benefit when a line moves efficiently, creating harmony on both sides of the counter. We captured this ideal experience through a strategic brand strategy built around the big idea, "Why Wait?"
(WHAT WE DID)
Purpose and Vision Language
Audience Personas
Idea Worth Rallying Around®
Strategic Narrative
Positioning Statement
(05)
Motto Method®
/ Verbal Identity
Flynn: the data nerd next door
The tone of voice is a key ingredient of FasterLines' new brand. How would FasterLines say this? And so Flynn was born — at the crossroads of empowering, aspirational, and actionable — providing decision-makers with a new lens through which to view their operational flow. Flynn's mouthpiece made crafting poignant branded copy and outward-facing communication much more aligned and effective, creating further cohesion and accessibility for the brand.
(WHAT WE DID)
Voice Pillars
Voice Persona
Key Messages / Copy Beats
Brand Story / Manifesto
Verbal Guidelines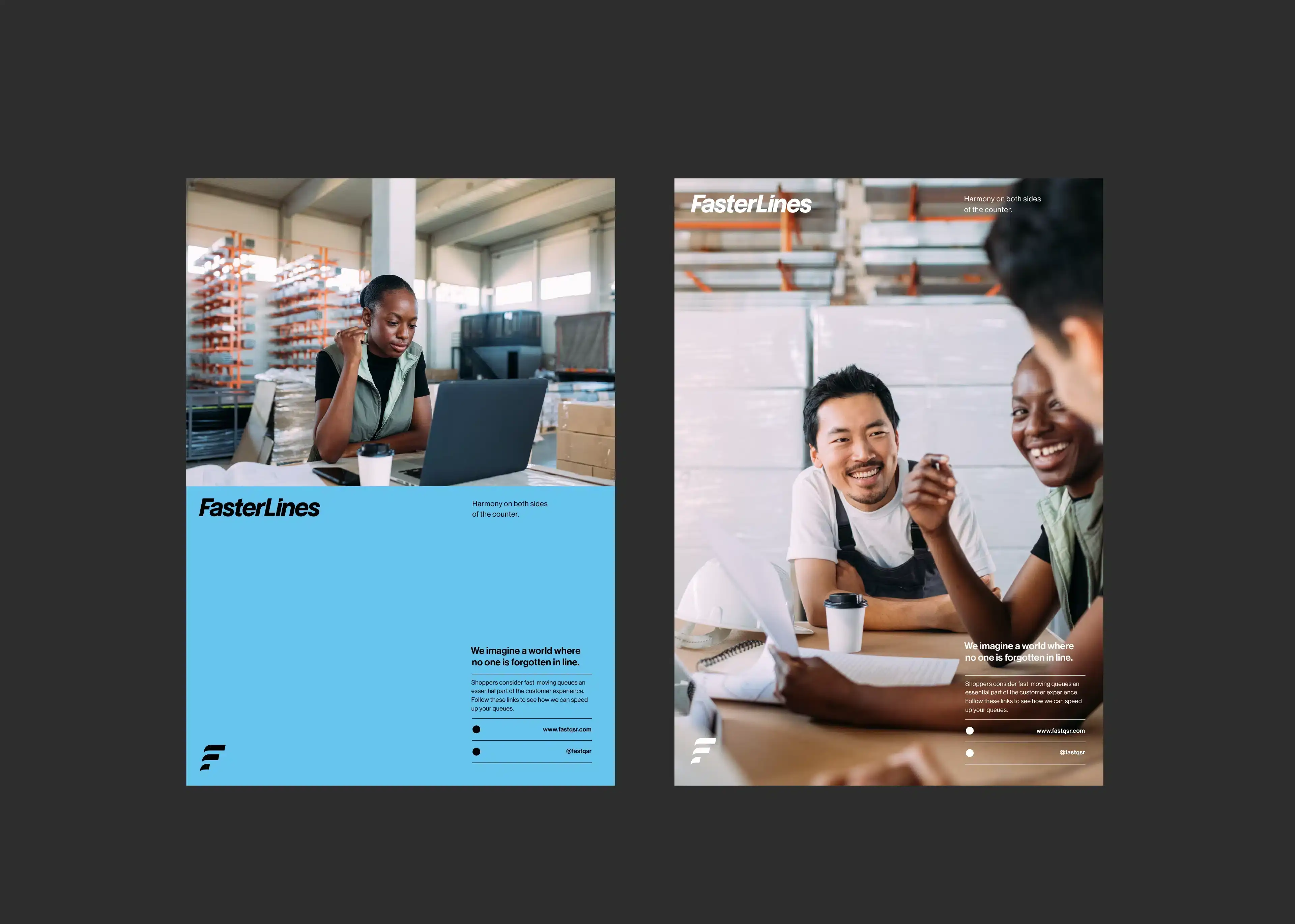 (06)
Motto Method®
/ Visual Identity
Green means go!
Standing still is the status quo. We designed a clear-cut visual identity embodying the energy of movement — a full system from type and graphic patterns to motion elements. The reimagined symbol screams motion, visually capturing the FasterLines essence. A green palette symbolizes momentum, while a simple complementary palette increases impact, flex, and variety. These dynamic elements can be scaled effectively, allowing FasterLines to extend into all industries where lines form — paving the way for exponential expansion.
(WHAT WE DID)
Vision Boards
Visual Identity System
Graphic Elements
Art Direction
Brand Guidelines
"Motto® spent the time to dig in and understand our soul. They understood our aspirations and how to tell our story. They are such an inspired team to work with and a great process to go through. They had perfect project management with clear timelines, expectations, and communication. We had a wonderful collaboration."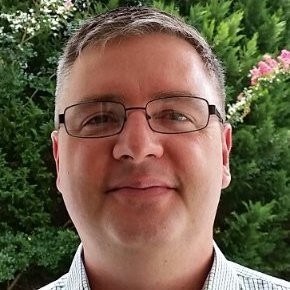 (07)
Motto Method®
/ Website
A comprehensive digital experience.
With a wealth of creative assets at the ready, the final activation: a killer website. A home for the visual, verbal, and holistic brand architecture to take up residence. We workshopped the creative vision with the FasterLines team and then worked on the perfect sequence of pages to bring the brand story to life, with the unique value prop at the forefront. We designed a proprietary ROI calculator, built a knowledge hub for continued learning, and sourced the ideal imagery to tie it together.
(WHAT WE DID)
Website Roadmap
Website Design
Website Development
Copywriting